Our Special Offer
Why this opportunity is so unique
Ruby and I rolled up our sleeves and got talking the other day (actually, a few years ago) about how we could make more of our knives available.
We came up with a thorough list of requirements that any high-availability Hendrix knife must have… no exceptions here. We decided then and there that we weren't going to compromise on any of this:
Quality – Just like my custom designed knives, any new knife must pass our strictest quality examination.


Design – The knife must be designed with the true outdoorsman in mind. The blade, shape, and handle must be a true utility knife for skinning game or other outdoor uses.


Production – The knife must be made and assembled with similar uncompromising standards we've used over the years.


Durability – No cutting corners here. The knife must be made of durable stainless steel (440C) to provide a quality sharp edge and be corrosion resistant.


Value – Just like the great value you get from a hand-made Hendrix knife, this knife would not be an exception… must deliver great value for knife enthusiasts, hunters, and outdoorsmen alike.


Sheath – Can't forget about this. Any quality knife must have an ox hide leather sheath made with the best craftsmanship.


Signature – Any knife I design must come with my laser signature designating it as a W. Hendrix knife. We won't do it any other way.
After two years of working with a small team of experts in the knife industry, we feel we're ready to offer you an amazing knife.
With my personal involvement, this W. Hendrix Design knife was produced at higher volumes yet maintains the highest quality. It took some time to get this right, but I think you'll agree the results are amazing.

W. Hendrix Design WHD1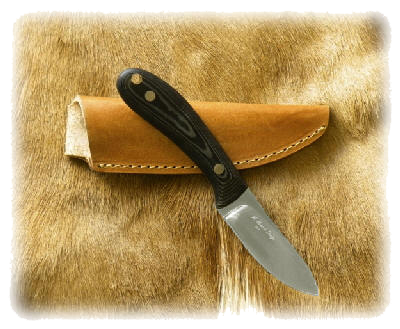 Made with uncompromising
design and quality!
Use Paypal to order with your credit card.
Place your order today and take advantage of FREE shipping within the US..